PRODUCTS
AAXA PROJECTORS
•
P6 Pico Projector

•
P2-B Pico Projector

•
P300 Neo Pico Projector

•
P2A Pico Projector

•
M6 Pico Projector

•
P4X Android Projector

•
P700 Pro Projector

•
HD PICO Projector
•
P450 Pro Projector
•
M5 Micro Projector
•
P5 Pico Projector
•
P700 Pico Projector
•
P3X Pico Projector
•
LED Pico Projector
•
P300 Pico Projector
AAXA ACCESSORIES
•
Cables & Power
•
Lightning Presentation Cable

PRODUCT ARCHIVE
•
ST200 Pico Projector
•
P4X Pico Projector
•
P2 Jr. Pico Projector
•
M4 Mobile Projector
•
LED Android Projector
•
P450 Pico Projector
•
P3 Pico Projector
•
LED Showtime 3D
•
OEM250 Micro Projector
•
M2 Micro Projector
•
P1 Pico Projector
•
P1 Jr. Pico Projector
•
P2 Pico Projector
•
L1 Laser Projector
•
M1 Micro Projector
•
AF115 Theater Projector
•
HS102 Micro Projector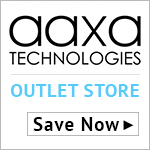 AAXA Technologies will be closed on Monday 5/28 in observance of Memorial Day and will reopen on Tuesday 5/29 at 9 AM. All inquiries and orders placed during off hours will be processed when normal business hours resume. Thank you.
Free Shipping on new projectors only for the 48 domestic states via UPS and via USPS for AK/HI/PR/GU.
Note: Battery cannot be shipped alone internationally
AAXA STORE SHOPPING CART
---


Thank you. Your cart is currently empty.





---
Copyright 1998-2018. Powered by CartManager | Privacy Policy
OUTLET SPECIALS

LED Pico Projector
qHD (960 x 540) • 80+ Min Battery
HDMI & Media Player
REFURBISHED
$89.99
More Info
---

AAXA P300 Micro Projector
1280x800 • 400 lumens
HDMI & Media Player
REFURBISHED
$339.00
More Info
---

AAXA LED Android Projector
550 Lumens • 4.4.2 Android OS
Bluetooth & Wifi • 720P
REFURBISHED
$379.00
More Info
---

AAXA P4 - X Pico Projector
WVGA • 125 lumens
HDMI & Media Player
REFURBISHED
$229.00
More Info
---

AAXA P450 Pico Projector
1280x800 HD• 450 lumens
HDMI & Media Player
REFURBISHED
$349.00
More Info
---

AAXA M4 Mobile Projector
1280x800 HD • 800 Lumens
DTV Onboard (requires antenna)
REFURBISHED
$479.00
More Info